Experience an incredibly unique food tour from Matura to Matelot, Trinidad in this Taste of Toco Tour offered by Totally Toco and Foodie Tales with Zaak.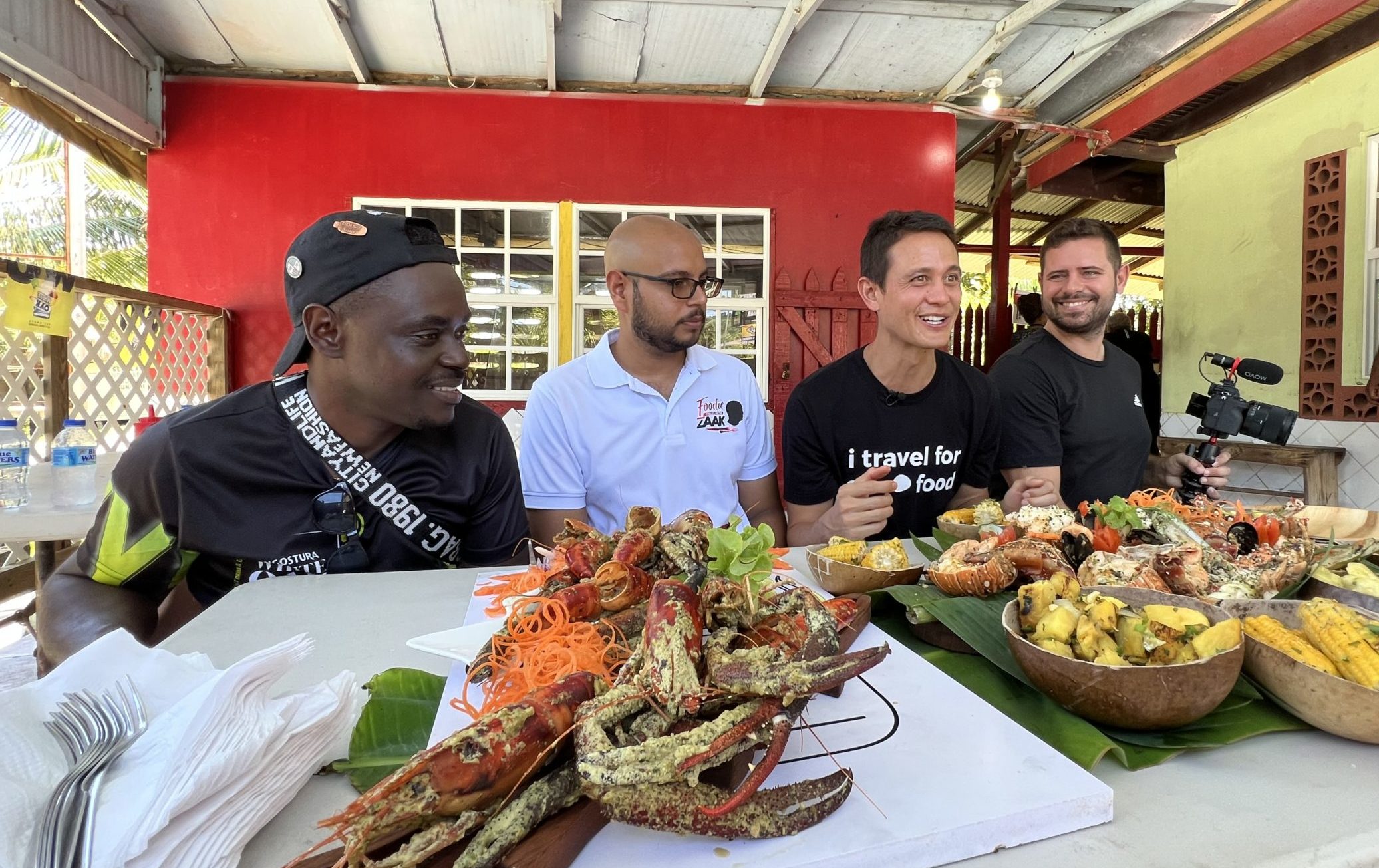 Offered by Totally Toco and Foodie Tales with Zaak
Their foodie extravaganza tour takes you from Trinidad's east coast, beginning in the "turtle village" of Matura, all the way to the culture-rich north coast village of Matelot, popularly known as the "end of the road" – 35 miles of beautiful views, tasty traditional eats and good Caribbean vibes!
During their foodie extravaganza tour, you will indulge in fruit chow infused with red prunes, traditional homemade sweets, mouthwatering Creole food, homemade ice cream flavoured with all natural fruits and spices, hot chocolate made from locally grown cocoa – some of the best cocoa in the world, and end your day off with a surprise country style supper. 
A TASTE OF TOCO TOUR
FEATURED FOODIES
Special thanks to our incredible local foodies who joined Mark in this episode.